Interview Scheduling & Candidate Experience Enhancement
We understand that companies often juggle multiple platforms to manage the simple task of scheduling a candidate interview. Applicant Tracking Systems, email systems, video conferencing systems, and calendars are disjointed and never 'in one place'.
If you are using Workday® Recruiting, there is a simpler and more consistent way to quickly schedule interviews between your hiring managers, teams and prospective hires. You can save valuable time to your recruiting team, ensure a fantastic candidate experience, and seamlessly stay on top of each candidate's interview status.
About Rooster
Save time and money with the only scheduling tool designed to optimize the interviewer and candidate experience by extending your Workday® Recruiting platform with enhanced talent acquisition productivity and a simplified user experience. Rooster is a trademark of Kognitiv. CloudDevOps helps companies leverage Workday® to reach the best user experience. Backed by powerful automation and security features, Rooster often becomes a key driver for Workday® recruiting adoption improvement      
Interview Scheduling Accelerator
Rooster makes working with global teams and international candidates foolproof with international language support and automatic time zone detection and reconciliation.
With Rooster schedulers can translate email/SMS templates into 109 languages. The user's browser also defaults to the language based on the their location/settings.
Rooster automatically detects the time zone in which the interviewer and candidate are in, converting the invitation to their local time.
Schedulers, on the other hand, can see both the candidate and interviewers' availability in a live calendar-view in their own time zone. They also have the option of changing the time zone to match either the interviewer or candidate.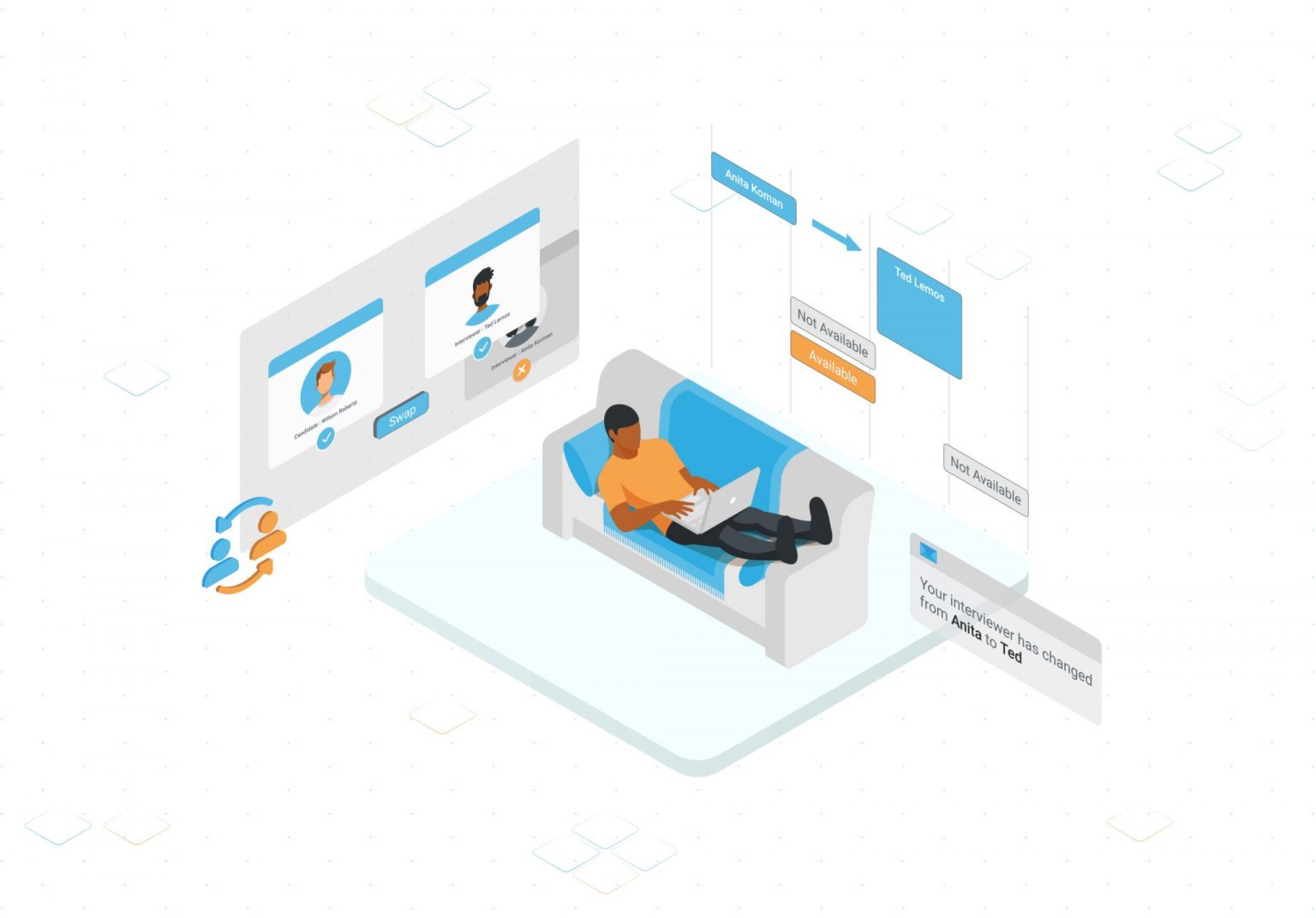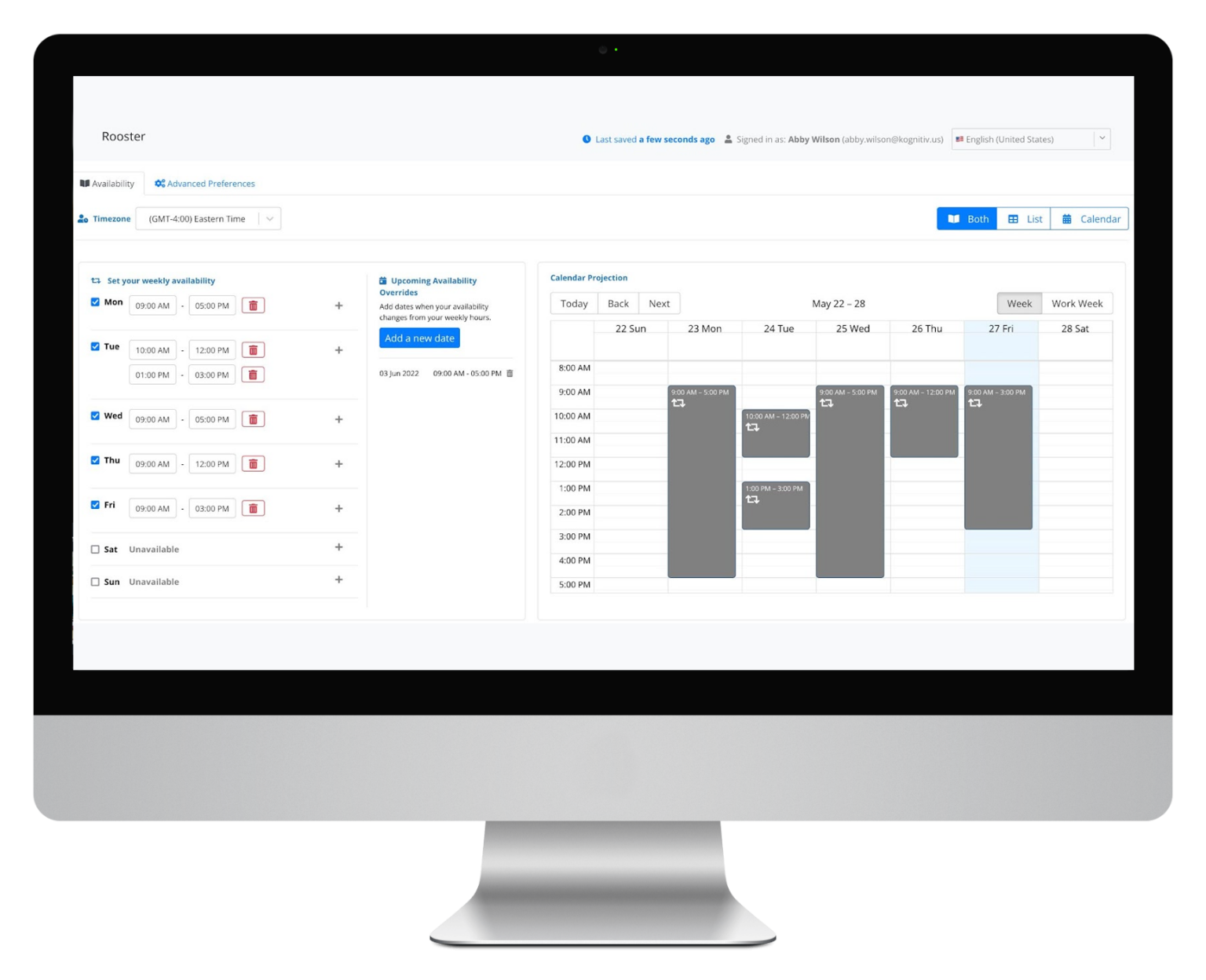 Recruiter Productivity Enhancement
Rooster helps your recruiters work 30 times faster by doing more with less.
Up to 10 times faster to schedule interview 
Recruiter Customizable email templates with attachments & links

Easy rescheduling by recruiter, candidate or hire manager

Interview Reminders (Email, SMS)

Rich Analytics with granular TA Process Performance insights

Automated hiring process through intelligent automation bots
Candidate Experience enhancement
Using Rooster improves significantly the pre interview experience for candidates.
Template based invitation to interview including attachments, links and other relevant information 
Time Zone aware interview self-scheduling 
SMS or email communication. Send interview invitations directly to the candidates mobile phone, where they can choose to accept or decline on the spot.
Interview reminders (emails or SMS)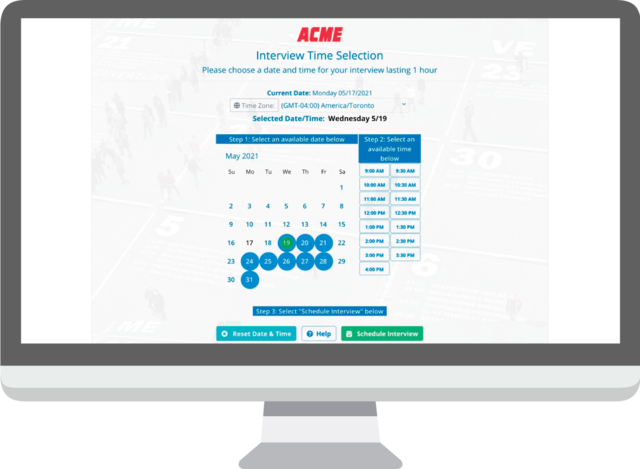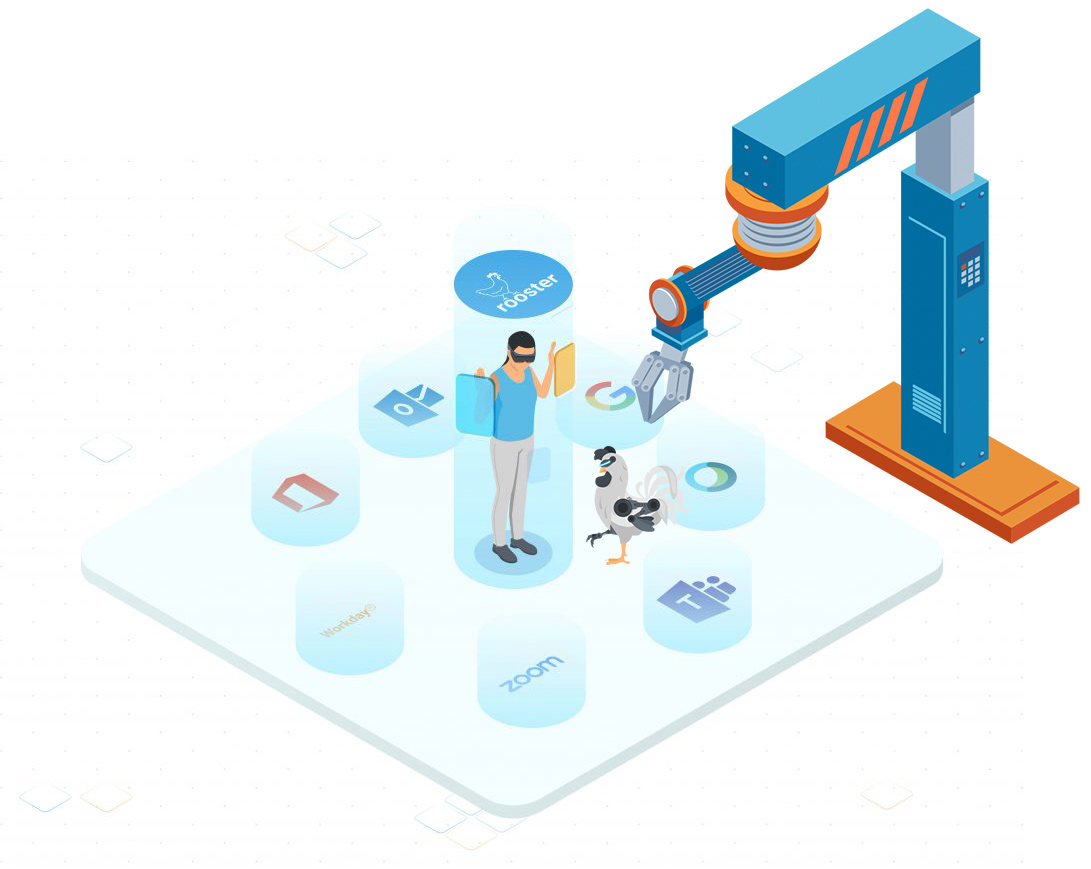 Deep Integration
 Mix and match your  email systems and web-conferencing applications at once. 
Deep 2-way Integration between Rooster and Workday

Office 365 / G-Suite Calendar real time lookup
Transparently access multiple email / calendar domains
Team /Zoom / Webex conferencing   
Security
In a data-driven world, protecting your sensitive information is crucial for success. Keep your data secure with Rooster's enterprise-grade security features that seamlessly integrate into your Workday® Recruiting platform.
Compliance with EU Data Protection Regulation (GDPR)

Rooster supports the Microsoft Office 365 (default public cloud & national clouds) as well as G Suite 

Rooster is hosted on GCP, providing you with a top-notch, physical data center for security and redundancy.

All user data and system backups are encrypted, at all times, with AES 256-bit encryption as a minimum standard.