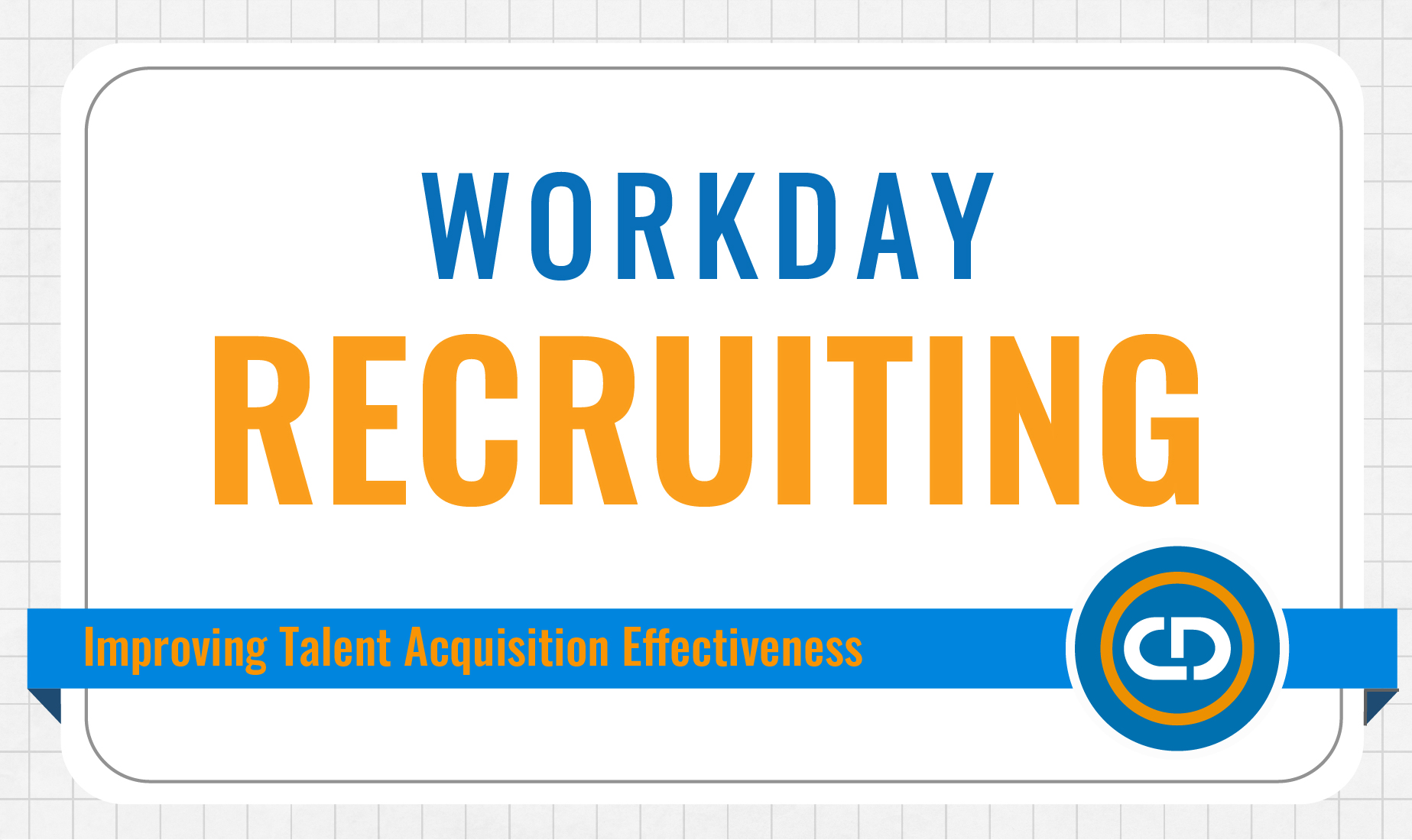 Migrating from your legacy recruiting tools to Workday will definitely take your team of recruiters to the next level by having a cleaner process, faster response time, and being able to offer the best candidate experience. However, with implementing such complex solutions, it's easy to get lost in the details, and finding the software that was meant to help your company is slowly becoming a nightmare for the Talent Acquisition Team.
We at ClouDevOps have identified the main issues your company might face when implementing Workday Recruiting, by looking at different stages of the process.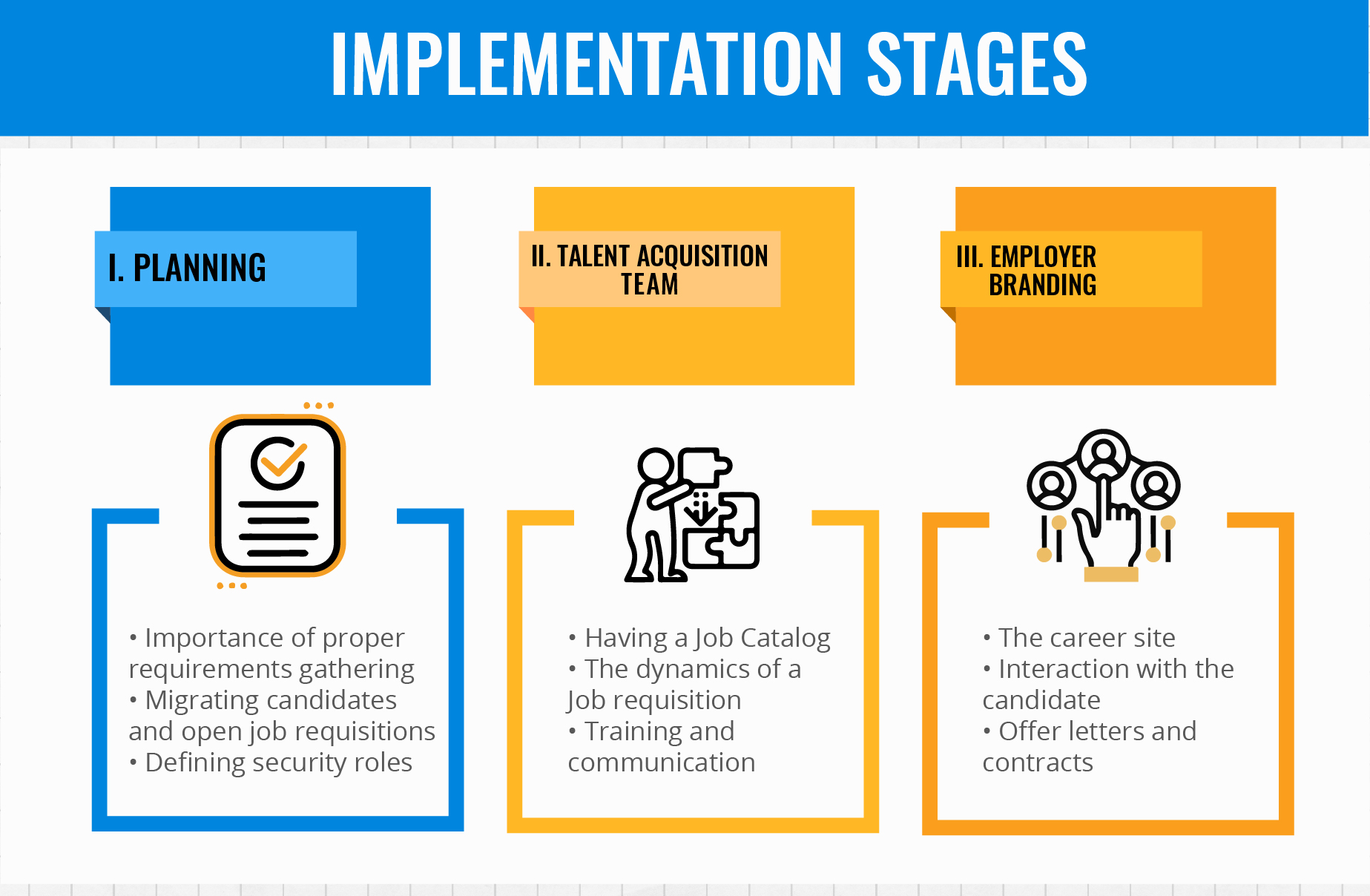 The Planning Phase
As when starting any new project, its early stages are the most important ones. With good planning comes great results:
Importance of proper requirements gathering
When building a recruitment procedure on a global scale, things can get messy quickly, especially because each country has its own specifics. Having fewer people explaining their needs might seem easier to coordinate, but it can also mean that in the end, you would get a system that does not meet everyone's needs. As a best practice, what we advise is to align the process between different countries upfront, through the voice of a top HR person who will drive the changes. To make it even simpler, start by building a global process as a default, but don't forget to add flexibility layers on top, in order to help certain groups and countries.
Migrating the candidate database to Workday
No matter the size of the company, we all have a candidate database where we can see past applications, but also current ones. The end goal is to track each candidate's journey with the company (ATS). Ideally, we would want all this history to be saved and migrated into Workday, however, this might come along with a lot of inaccurate data migration. We have identified two ways to deal with this.
Phase out the old ATS progressively, close all already existing job requisitions in the old system, and open new job requisitions in Workday;

Make a one-time effort and migrate the data all at once, but keep in mind this might bring issues like: incorrect and/or missing information, duplicated data, and data points that might not be recognized in Workday.
Defining security roles
Even though often left out, the security in Workday needs to be properly thought through from the beginning. This way, you can control the access each team member has in regards to job requisitions, candidate applications, and candidate management. Between agency users adding prospects in your candidate pipeline, talent acquisition specialists working for different business areas, and confidential job requisitions, security is not a topic you would want to leave out during the planning phase.
Helping Workday to help your Talent Acquisition team
The purpose of implementing Workday Recruiting is to help your TA team excel in their day-to-day responsibilities. Let's see where to start.
Having a Job Catalog
It's pretty easy to get lost in the details when setting up Workday Recruiting. However, the common goal is to have an optimized process so your recruiters can focus more on finding the right talent and less on admin tasks. One way to do so is to create a comprehensive and extensive job catalog for your company. This way, whenever a new job requisition is raised, the job description gets filled in automatically, instead of your team creating it from scratch. Of course, TA can simply adjust the pre-existing template if needed. 
The dynamics of a Job requisition
During the initial stages, it's very easy to miss certain details when discussing what the job requisition flow will look like. Oftentimes, the team involved in the requirements gathering will not be aligned enough for the go-live and the process is not well tested. This leads to numerous post-GoLive issues. Our advice is to design a process that will be usable for all different types of hires you do, but flexible enough to add little post-go-live steps to improve and personalize the process. Every step you can drive based on conditions, and in every stage, you configure possible next steps. 
The training phase
You are almost there with deploying Workday and starting your TA team into this new adventure. However, this is no time to relax, since everyone has to be trained in how to properly use the system in order to get the best of it. Even though Workday is a very user-friendly tool, it might be very easy to get lost in the technicalities. This is why a proper training plan has to be put in place, and Workday has solutions for that too. You can opt for the "walk me" feature, where you have the option to hover over different buttons and then replicate the process, take guided tours and even store your job aids accessible straight from Workday.
Workday and Employer Branding
Workday does not only bring changes for your current employees, but also to how your future initial interaction with your company looks like. Don't forget to consider the below steps when implementing this solution.
The career site
Your company's career page is the first interaction your future employees will have with your company, and you might be one click away from them applying to the roles you have available or not. Even though you might be tempted to opt for the standard career page Workday is suggesting, this might not be so enticing to your candidates. This is why we have a different approach to this. Some companies choose to build an integration with Workday to have full flexibility on the career page adding other candidate relevant information. This way, you can customize how candidates can check out your job openings, and a separate Workday tab would open only when they click the "Apply" button.
Interaction with the candidate
We all know how important it is to have a constant communication channel between the TA team and candidates – active or not. Workday offers many options to notify candidates to welcome them in your recruitment journey through a "Thank you for applying" email, keep them updated on where they are in the process, sending them reminders for future meetings and feedback when needed. In the end, good communication is what makes the difference in great employer branding.
Offer letters and contracts
Nothing makes a recruiter happier than the moment they get to send out the offer letter. Luckily, with Workday, you can generate one automatically. However, you need to keep in mind that generating an offer or a contract can be a complex process, this is why we recommend implementing after the initial implementation, in a way you start from the core processes and then add additional features to it. In the end, your company needs to be represented properly in front of your future employees, and the offer letter can make a big difference.